A Circular Economy for a Better Future
What kind of economy do we want? The words that spring to my mind are things like – abundant, prosperous, inclusive, fair, and sustainable. An economy which is healthy, which all of the people in our district benefit from and which is viable in the long term.
For those things to be true, our economy needs to be circular. A circular economy is about the prosperity of our district now and in the future. It means cycling resources, of all kinds, through as many hands as possible. In this way, we are able to generate the maximum value from them. This builds local wealth, local resilience, and local connection.
In a circular economy, materials such as glass, metals, plastics, textiles etc would get reused, up-cycled, and re-cycled indefinitely. The aim is for production where, as in nature, no 'waste' exists because every waste product from one business becomes a feed-stock to another. This goes beyond recycling, to redesigning material flows through the economy.
Money flows should also be circular. This keeps and generates wealth within our own communities by circulating around as many people as possible. Small towns especially suffer from linear financial flows – money comes in on payday and then leaves as everyone heads out of town to do the shopping. Instead of draining money from our communities we need to look at how we can slow the flow, create eddies and dams to capture more value within our communities.
Even when we buy in local shops, the products are often not locally produced, and so the local benefits are limited. It is very likely that as fossil fuel use reduces, from global action on climate change and also declining global oil production, we will have to produce more stuff locally. Supporting local production builds resilience into our local economy.
Circularity applies to people as well. COVID has highlighted NZ's vulnerability when it comes to overseas workers. The Eastern Bay has, I think, done well in terms of building long term relationships with communities in Vanuatu to support the kiwi fruit industry. This allows skills development and other kinds of exchanges to occur and is not based on the same kind of exploitation we see in some other places. But it also raises the question of how we build more circularity in terms of local people.
The marine school, to be sited at the new boat harbour, is a good example. We have some of the best aluminium boat builders in the world in the Whakatāne district. They have had to bring in skilled workers from overseas because of the lack of locals able to do the job. The new marine school will not only train local people for welding, but for all aspects of boat building and boat maintenance, from design to fit out. The boat harbour itself, coupled with highly skilled local people, will both draw and retain work in this local economy.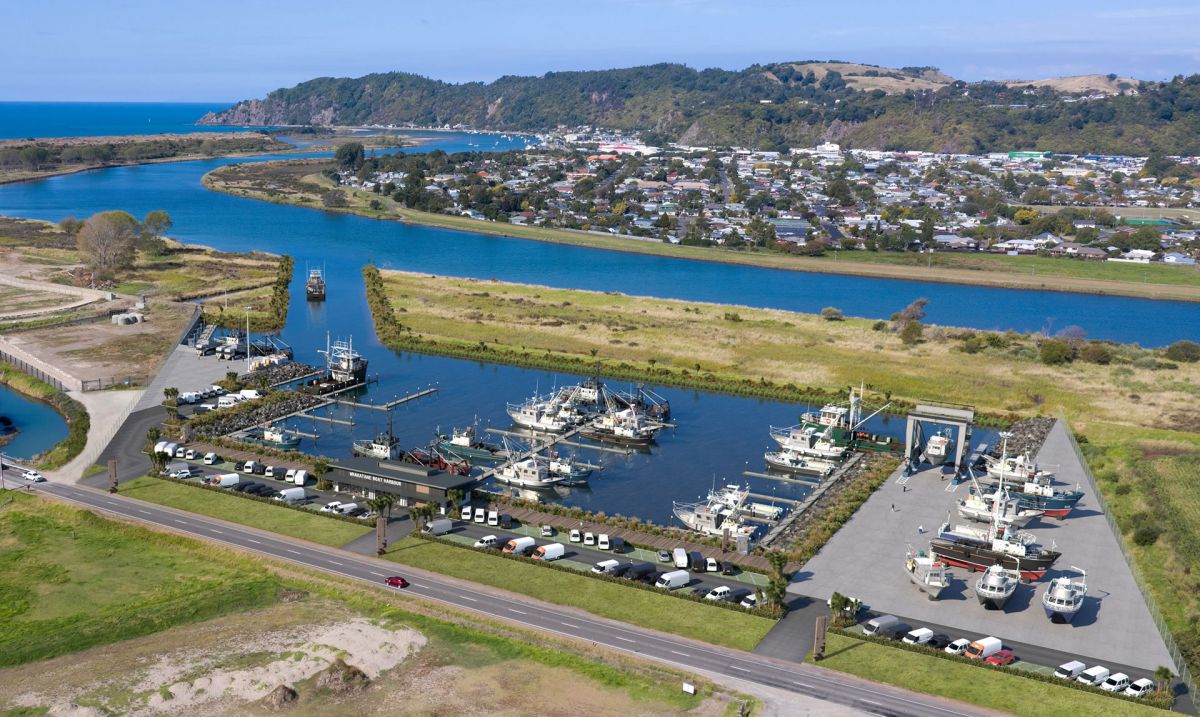 As the work around the marine school and boat harbour shows, circularity in our local economy relies on long-term relationships between businesses, and between businesses and institutions. It is impossible to build a business ecosystem without some long-term commitment to shared goals of building collective local prosperity. I believe that most business owners in our sub-region do share that goal, but we lack the mechanisms to easily give effect to them.

This is why institutional commitments to a circular economy are important. During the COVID lockdown and recovery, and also with the Provincial Growth Fund, the Whakatāne District Council was able to attract far more Government money into this area than most councils of our size. Because this put a real strain on local contractors, the council worked with them and with other institutions to schedule work flows to keep them manageable, rather than swinging back and force like a pendulum. Contractors willingly took on temporary staff from other businesses facing a downturn, to help make sure local workers stayed employed. WDC was able to access Kia Kaha funding to keep work flowing, and its commitment to local employment saw 175 unemployed or redeployed people find work. 50 of those are now permanent jobs.

There are many elements of our local economy that are already circular, or at least moving towards it. The contribution of Māori world views, and Māori business, based on values such as whakapapa, kaitiakitanga, mana motuhake and intergenerational thinking will, I think, help move us even faster in that direction. I believe that it is where our community wants, and needs, to go to build a prosperous future where all people enjoy the benefits. Of course this is not something we can do alone. We need to build momentum in our individual businesses, in our business networks and in our local economy as a whole, as well as across the region, our nation, and the planet. When I look around at what is happening globally, I know we are not alone.
Published in the Whakatāne Beacon 30/12/20